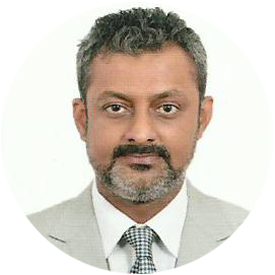 Sanjith Naik,
Executive Director
Sanjith Naik, has an architecture degree from MIT-Manipal, an MBA from Texas State University - USA , and has completed an Executive education program in Real-estate with Harvard university.
Sanjith has also had a short experience in teaching, while at Texas State University for his MBA.
Upon completion of his MBA, he was invited to be a member of BETA GAMMA SIGMA – an international business honour society for AACSB-accredited schools, which are the top 5% of business school programs around the world.
His early education was at St. Aloysius, Mangalore.
He is currently the Executive Director of Mahabaleshwara promoters and builders, Mangalore. In 2011 he expanded the business to Bangalore where he heads the operations. In addition to this, he also has his own proprietorship under the name Mahabaleshwara Projects.
Besides being the secretary and correspondent for Shakthi Residential school, Sanjith Naik is also the Managing Trustee of Shakthi Education Trust which runs Shakthi Residential school and PU College.
In the year 2007, Sanjith Naik was among the select few speakers at the Mangalore Today "Genext" conclave, an event where prominent next generation leaders of the city were invited..
Sanjith Naik is also a Freemason.